Porsche is not a name which requires an introduction. From luxury to speed; from highly priced vehicles to reliable durability; this brand has given us everything. Though I must say that not everyone can afford Porsche, but again, this is what it makes it even more desirable.
This company is known for producing some of the most outstanding vehicles. But as the demand for more family cars increases, they have turned towards SUVs as well.
Today we are looking at the 2019 Porsche Cayenne. It is a sedan with ample space for four people. The cargo cabin is also there, but we will see later on how much space is designed for that purpose.
The speed is highly anticipated since it is being produced by Porsche. Other than that, it is being called a top-notch drive as it has all the modern-day features as well as the security aspects. Let's take a look
About the Car:
To learn about any ca, you must drive it; feel the stirring wheel under your hands and brakes under your feet. Only then you will be able to grade the vehicle with your best and worst comments. Every car is made with accuracy and right proportions. But when the car is allowed to run on actual roads with real people inside, only then it shows off its true nature.
We did a test drive of the 2019 Porsche Cayenne, and this is what we learn.
Engine: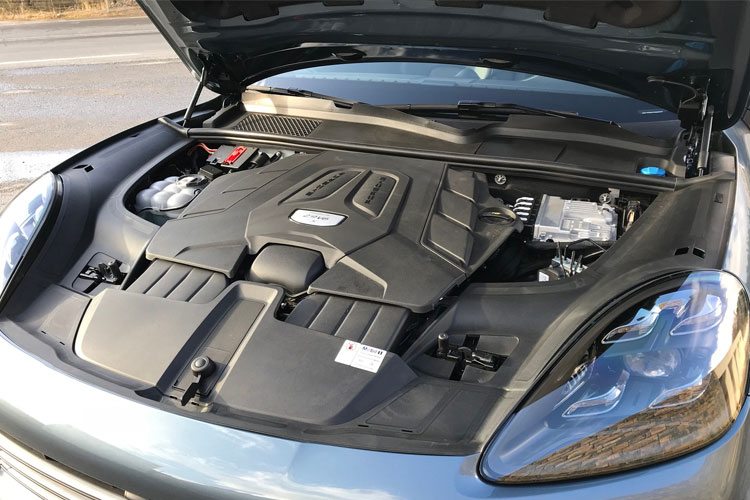 Under the hood of this cool looking vehicle is a 3.0-liter turbocharged V6. The capabilities of the engine can be brought into consideration as the horsepower it has is equivalent to 334 and 332 lb.-ft of torque. It has an eight-speed automatic transmission which delivers power to all wheels.
According to the details provided by the company, this vehicle is capable of achieving 0 – 60 mph in just 5.6 seconds with optional control and 5.9 seconds without those control options. I solemnly believe that it is nothing but the truth.
Interior: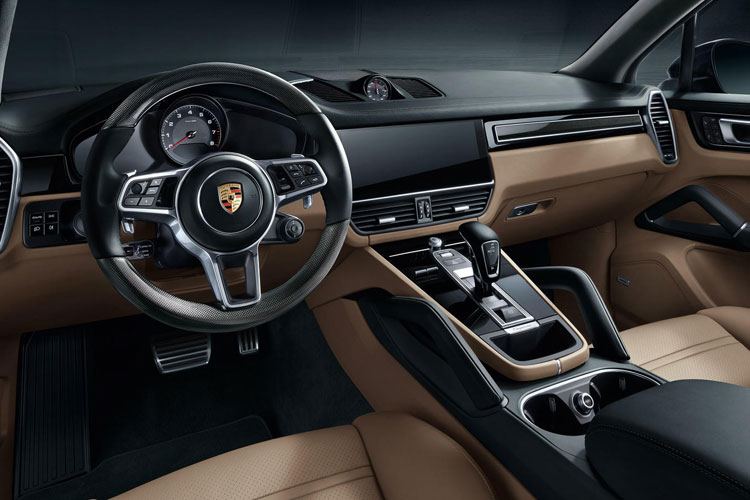 The interior is redesigned, and it looks fresher than the previous one. It has a pure business class cabin. The inside has specially designed 8-way power seat which ae covered with genuine leather, the material used inside is of top quality of gloss black panels or wood grain trim.
Other than that, the 12.3 touchscreen offers navigation, infotainment, telemetry, and other information as per the demand. Furthermore, features like emergency brakes, security stops, and all modern-day elements like climate control, rearview, and others are all installed.
Exterior: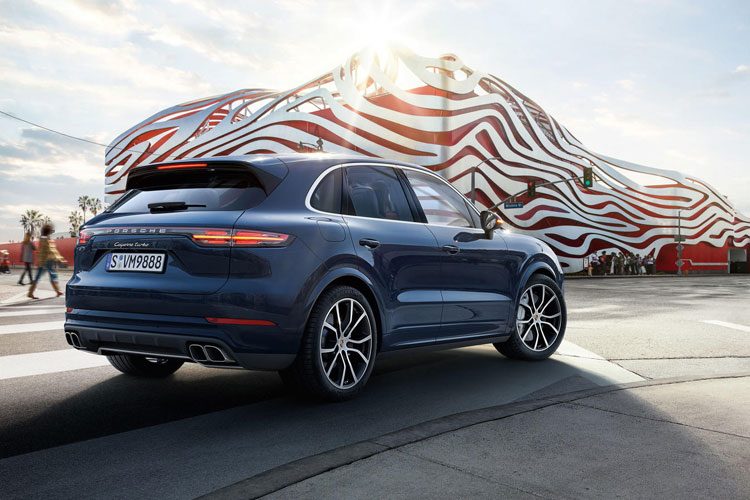 The sleek look is not limited to the inside of the vehicle. This mid-sedan is very attractive from outside as well. The fun fact that despite looking this big and tall, it is light weighted and easy to manage when on the run.
The ability of rear-wheel steering along with active stabilizers and dampers which are very adaptive; this car is fun to drive. The wheels are upgraded to specially designed rubber and the difference when you will be doing the cutting.
Other than these, the lower, veined hood which has LED headlights and taillights which his running along with the entire tailgate.
Pros:
Smooth drive
Advance features installed
Supreme style
Cons:
The price range varies with specs
Less cargo space
Conclusion:
If you want to invest in a vehicle which offers you speed, style along with family unit functionality, then 2019 Porsche Cayenne is for you. It has everything which can make not only the driver happy, but also the family is satisfied to enjoy long rides without being bothered by belittling things like noise, bumps or any other such things that might unexpectedly affect the vehicle.