The Lexus RV is an original luxury hybrid SUV Car that will prove that; if you are thinking of buying this car, that's the best option for sure. Talking about its style, you might feel that it looks very aggressive, but that's not true in reality. The Lexus RV is considered a first-generation pioneer due to the great combination of design and engine.
This car's body style and engine are a mixture of big brands such as BMW X5 and Audi Q7. This car has been evolving for years by the Company, making it better, smoother, and quieter than ever before. In addition, the Company is now using top-notch equipment in the manufacturing of RX models.
The Lexus RX series is regarded as one of the top and fair cars that provide you straightforwardness. The great thing to know about this car is that it is available at a very affordable price compared to other luxury SUV design cars. It comes with one engine and four different trim levels (from fairly lavish to full-on lavish).
What's new they are offering in 2021?
The Lexus Company has come up with many new things occupied by the RX series this year. Moreover, they provided the new cars with great innovative features that will be amazing for the buyers in 2021. Firstly, the latest Lexus RX cars come up with smartphone ability, absent in most previous models.
The new hybrid models have the feature of wireless device charging as an option that proves to be very helpful. Other upgrades they offer include rear-cross traffic alert, power-folding, auto-dimming of outside mirrors, and blind-spot monitoring. These highly updated cars will be giving you a more luxurious experience.
2021 Lexus RX Series Prices
The Lexus RX series includes many different models with different features and performances. According to the quality and performance, and features, the price of a certain car is set. Let me provide you the prices of different RX series models. The range of the Lexus RX series starts from less than $50K and ends at less than $75K.
The RX350 model of the series has a price of 42,245 dollars. On the other hand, RX450h comes up with the price of 48,845 dollars. You can buy RX350L for 49,075 dollars. The sporty models RX350 F Sport and RX450 F Sport are available for 49,725 and 52,325 dollars. The model RX450hL's market price is 52,335 dollars.
Performance and Drive of 2021 Lexus RX Series
Overall, the performance of the Lexus RX series cars proves to be of high quality and powerful at such a price. The RX450 model car has the V6 petrol engine paired with two electric motors that drivers front wheels. Unfortunately, you will not feel it much stronger on the road compared to other models.
The drive of this model is considered very comfy, which helps you drive for hours without any fatigue. Almost all the RX models provide the true experience of the luxury ride during the drive. These types of cars could be very suitable if you are the one who travels a lot on the road.
The RX350 model of the Lexus RX series is good in performance with less starting price and other great features. The drive of this model is also very comfy. The RX350 car models of previous years were popular because of their luxurious family cars. These cars have a standard performance which you can get easily in that range of price.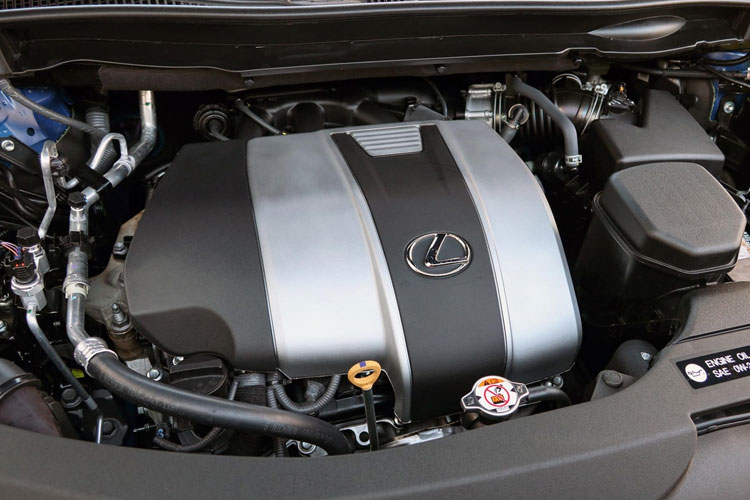 Engine and fuel Consumption of 2021 Lexus RX Series
As you know, RX cars' performance is featured as a combination of the strong and silent performers in one place. This thing is happened because of its high-quality engine use in the RX series car. The RX350 models come with a V6 engine that produces 268 feet of torque and 295 of hp. These things help you in smooth driving.
The feature of eight-speed automatic transmission performs quietly generally with all its power providing you a way to best and comfy drive. These RX cars' strong and silent performance forces you to think about buying these for sure.
Interior of 2021 Lexus RX Series
The inside of the cars from the Lexus Company is completely fine and nice with great finishes and layouts. The seats of their cars give you a comfortable ride during the travel. The RX450 model comes up with a wide range of adjustments in seats, steering wheel so that you can get the right position for driving.
Talking about the interior quality, which is also very awesome, provides you with the car's true luxury. Although not all the interior parts can be compared with top brands, it gives you pretty high quality. The RX series is the masterpiece of ambiance as they give leather-trimmed door pulls and fascinating details.
Same the case goes with the RX350 models as they have high built quality. In addition, the design of the car's interior matches with upscale cars that give a superior finish. It has a fairly straight and sleek design. Overall, the interior of these cars can be compared with top-class luxury cars available in the market.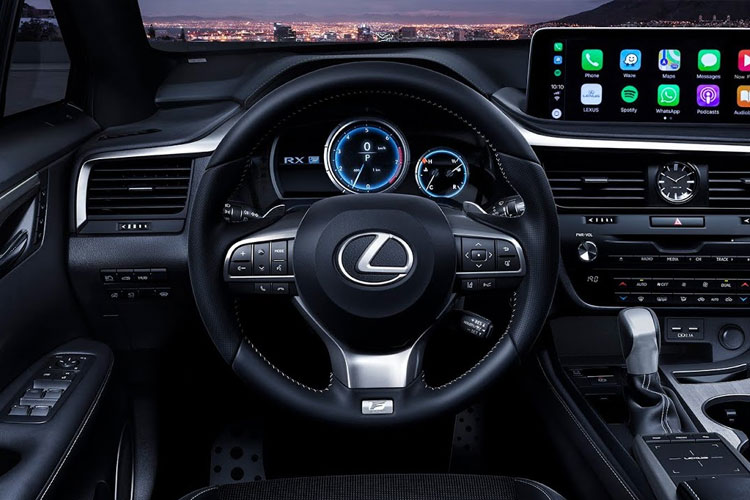 Passenger Space and Seats in 2021 Lexus RX Series
The cars from the Lexus RX series come up with great passenger space as you can buy the car with 5 or 7 passenger seats. These cars have plenty of space in the car's front. Moreover, the interior is specially designed to give you a big airy room whenever you sit in the car. With this car, you will not feel any cluttering.
Importantly, the RX350 and RX450 models have a lot of room for placing your phone or wallet or many other essential things. The doors of the car have big pockets for such things. Moving to the back of the car, three adults passengers can sit easily. Mostly the problem arises with middle seats, but this car has a solution for that.
Safety Features of 2021 Lexus RX Series
The Company has done all the safety tests before the launching of the RX cars. The national highway traffic safety institute gave the four stars out of five for passing all the safety tests greatly. In the side crash test, they gave five stars, and in the frontal crash, the car has four stars.
Additionally, the insurance department of that administration proved that the RX series car got the highest rating of a good car in all of the safety tests. We told you these things so that you can feel satisfied before choosing any Lexus RX car. All the RX series cars have many basic safety features, including:
Pedestrian detection
Lane tracing assist
Lane keep assist
Automatic emergency brake
Rear cross-traffic alert
Adaptive cruise control
Forward collision warning
Traffic sign recognition
These cars also have some advanced safety features given below:
Adaptive headlights
Parking sensors
Head-up display
Reverse automatic emergency break
A surrounded-view parking camera system
Infotainment Features of 2021 Lexus RX Series
The infotainment system of these RX cars is very easy to use because it has a touch system. You can also get a large display screen, but it must come with poor-quality remote control. Nevertheless, the infotainment system has many features and abilities to help you during driving.
It includes standard and advanced features which you can get in 2021 models. It provides you many facilities, including an 8-inch touch screen, amazon Alexa, and android auto, six USB ports, nine speakers with premium stereo and Bluetooth. Additionally, it gives your access to climate control, keyless entry, moon-roof and panoramic roof.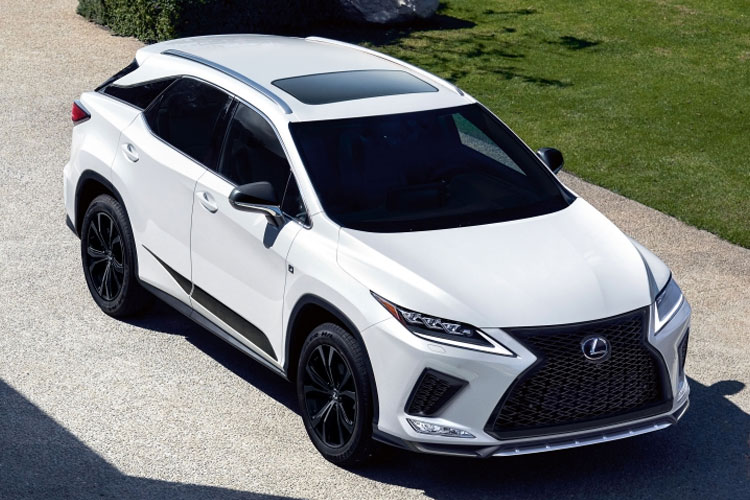 Reliability of 2021 Lexus RX Series
I think this is the most important aspect that people usually notice before purchasing even choosing a car. Reliability is one of the essential things that you should know before buying any car. The Lexus RX series cars scored well for the reliability by the professionals and customer reviews.
The different models of RX series cars fall in the category of high-reliability cars, scoring 84 out of 100. So if you have a budget but want a luxurious hybrid car with high reliability, you should go for the different options of RX series cars. According to price, these cars are considered pretty well reliable.
Warranty of 2021 Lexus RX Series
The warranty is the most crucial aspect buyers consider before purchasing because long warranty products are more beneficial than less time warranty products. The same case goes for the purchasing of cars. There are different models available in the Lexus RX series, and those have different warranties.
The RX450 model comes up with a three-year warranty with 60,000 miles, which is considered a standard. The battery and hybrid parts have a warranty of five years with 60,000 miles. The model RX350 has a warranty of 50,000 miles in four years, which is a basic one. Finally, the powertrain warranty comes with 70,000 miles in six years.
Conclusion
We have provided you every inch of information you will need before buying a new Lexus RX series car in this review. Of course, the most famous car models from the Lexus RX are the RX350 and RX450. That's why we explained those models briefly to help you.
We hope you enjoy reading this article. Best of luck!