Are you looking for a pet-friendly car for your dog? Dogs are humans' best companions who boost their morale when humans feel low. Owning a dog is gratifying. They help you lower your stress and live a happy life. Dogs are man's loyal fellows and need their time, space, and attention.
Dogs are categorized into different breeds depending on their purposes, size, and shape. Some of them are giants and hairy, while others are tiny with short hair.
However, when you take your dog in a car for a day out either to the park or for a long drive, you must ensure their comfortability first.
That's why for owners' convenience as well as their pets, the car must be chosen wisely. Wondering where to kick-off? We have gathered a list of 5 best possible dog-friendly cars.
2020 Land Rover Discovery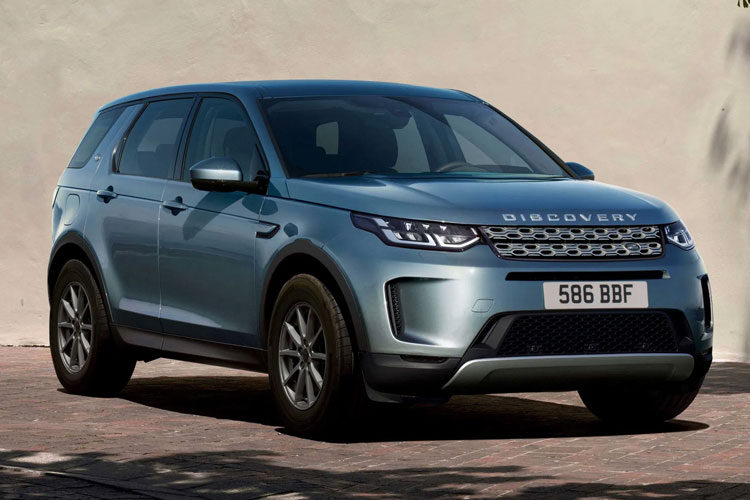 The Land Rover Discovery has succeeded in being on our list because it provides space for seven passengers to fit in with its seats up. This car has 922 liters of boot volume and can carry your pet pals of up to 85kg.
For Land Rover, the speed ranges from 0-62 mph in 9.3 seconds. It costs almost $52,300.
Discovery is a handy option that offers off-road capability besides amenable on-road performance with enormous luxury. Standard features of this car include a wide glass roof, LED headlights, four-zone climate control, 6 airbags, massage chairs, and rear camera.
Additionally, WIFI-connectivity, Bluetooth, and a 10.2-inch touchscreen are the hot specs available in the car.
2020 Nissan X-Trail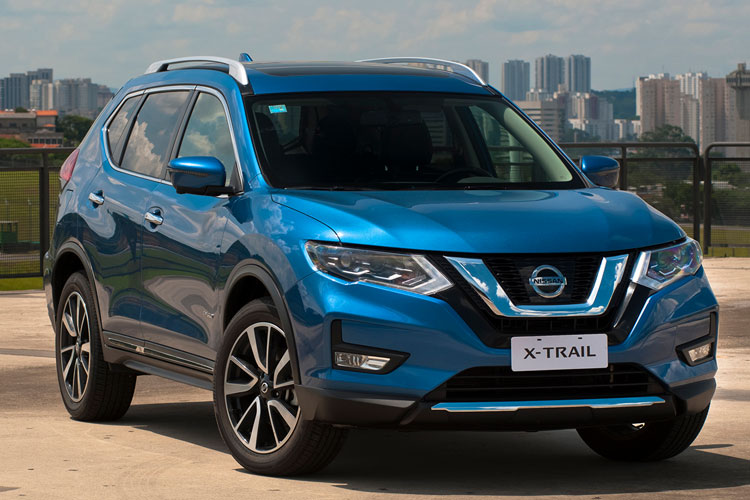 Dog lovers recognize Nissan X-Trail SUV as an expansive and convenient car. Its fascinating design, advanced drive control, and loads of space make it a perfect fit for long drives.
Nissan offers well-equipped cars within an economical range of prices. X-Trail SUV has a luggage room of 445 liters, which increases up to 535 liters when seats are lowered. This can easily accommodate two small dogs or a big one.
Along with five seats, the key features offered by X-Trail are power steering, alloy wheels, Bluetooth, electric windows, and cruise control.
2020 Honda CR-V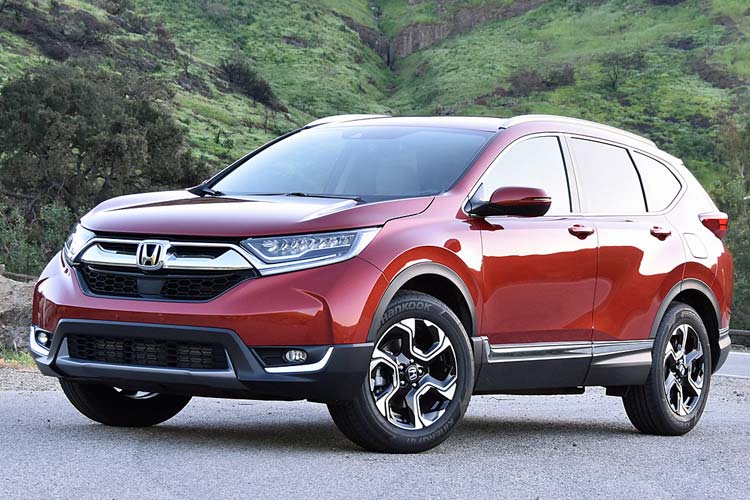 Honda CR-V is not only an amazing option for your dog, but it is good for you, too. It is 7 seater SUV with light steering, the anti-lock braking system, and an automatic climate control system.
CR-V is well-designed, fun to drive, and practical motor. Its classy interior, voluminous cargo hold, and safety make it attractive for dog owners.
User-friendly and useful equipment is present in this well-sculptured car. Its base engine may not be excellent, but it certainly gives your pet a comfy ride.
2020 Mercedes E-Class Estate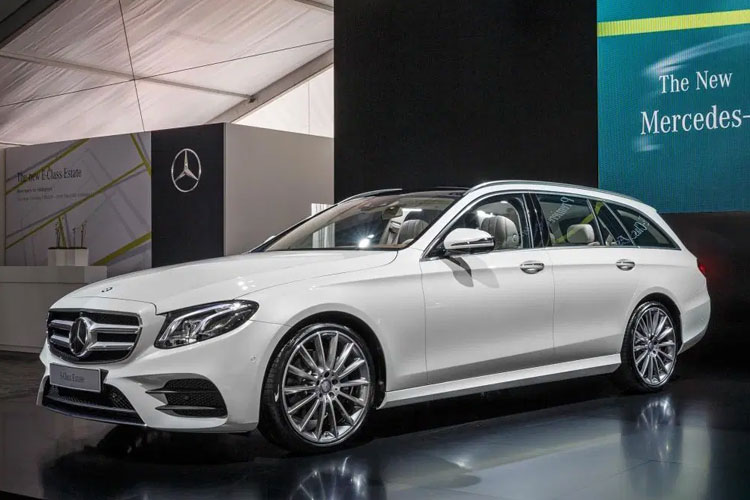 Incredible performance and feasibility of the Mercedes E-class Estate made us place it on our list. A vast luggage room of 670 liters and a lower floor make it carry huge loads with ease.
E-class is a very economical car that provides its driver all the power they could possibly need. It comes up with an automatic gearbox as standard.
Furthermore, all of its models are highly equipped with useful technology, i.e., Bluetooth, climate control, and alloy wheels. This car is capable of running up to 72 mpg. Besides, it is more economical compared to its competitors.
If you happen to pass grassy fields or rough tracks more often, then Mercedes E-class Estate is the best choice for you.
2020 Skoda Superb Estate
Skoda Superb Estate is the best suitable choice for dog owners with giant dogs. It offers 660 liters of voluminous boot space. With advanced safety technology, Superb Estate is arguably more appealing for buyers.
In terms of pricing, Superb has similar prices with Ford Mondeo Estate and Volkswagen Passat Estate, but Skoda is still ahead of the competition in case of space. Amazingly, the 2.0L 148bhp diesel model returns up to 52.3 mpg and releases 115g/km of carbon dioxide.
Superb Estate has an automatic gearbox. It offers a pleasant and productive drive. One of the key features it offers to create contact with emergency services during accidents. Moreover, a 6.5-inch touchscreen, AC, Bluetooth, and DAB radio are also present in the car.
Conclusions
Most people are confused about buying a suitable car for them and their loving pets. We have listed the top five dog-friendly motors with high tech specifications and luxuries. Every buyer has their own taste and requirements. Whether you want an economical car or an electric car. You can select in accordance with your needs.