Imagine a robot which has wheels attached at the bottom of its legs and that robot can practically go anywhere. Now that is a concept from future.
No kidding their folks! Because debuting today at Las Vegas at CES, Hyundai presents it the first futuristic concept of the UMC Ultimate Mobility Vehicle).
This special kind of part-robot, the part car has specials performance enhancing legs which can convert into the wheel and give extraordinary help to human. It is based on the company's latest model VR.
Special Features
It can easily cross any 5 feet apart gap. It can come in handy if the rescue work is being in the mountains. Or anywhere there is such gap to cross which is difficult for humans.
It can climb up to the height of 5 feet tall wall.
It is expected to be fully electric.
A disabled person who is in wheelchairs can easily order the Elevate, and then getting in the car will be no problem because of the robotic leg which can bend according to your ease.
It can always be used in the humanitarian work worldwide and in the place where it is difficult for the human to reach.
May the place be snowy or rocky, elevate can go anywhere.
It is expected to get into production in about three years of time, but whenever it hits the roads, I can assure you that the easiness of the humans will be the priority.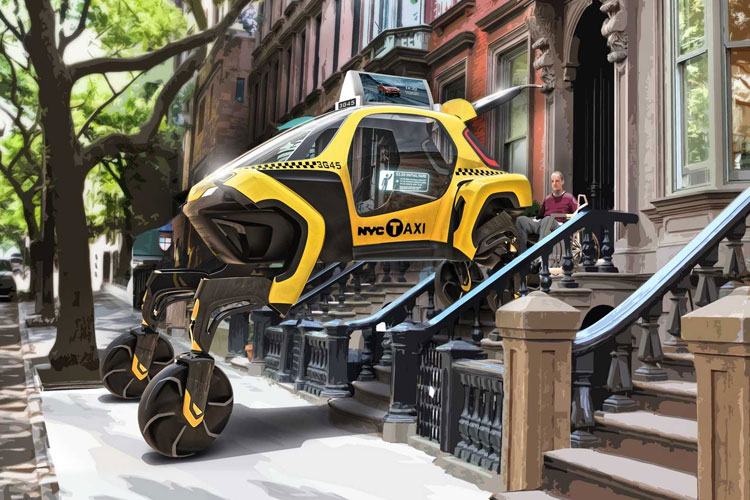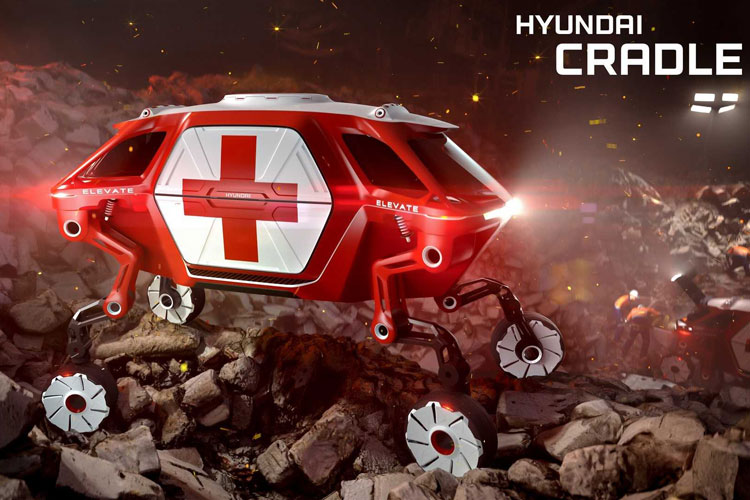 Source: Hyundai