Longest Range Electric Cars
Electric vehicles that were ranked from best to worst deals ( with Price in Mind ).
NIO ES8:
Is high-performance all-electric SUV that was created solely for the Chinese Market. Such specs as ample room for 7, advanced driving assistant, USE of artificial intelligence features, premium interior detailing and driving range of 311 Miles can get anyone thinking that the true model X rival is finally here.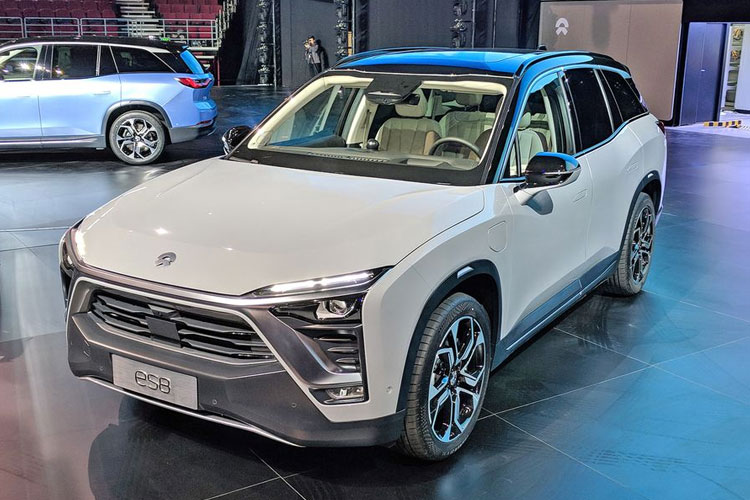 Significantly lower pricing can also pull customers away from Tesla, Especially in China.
Dual motor intelligent E-Awd
0-60 MPH accel. in 4.4 seconds
Latest generation active air suspension
0.29 Drag Coefficient
Installed 70 KWH Liquid-cooled battery
Two 322 HP Motor (6444 HP Total)
Top Speed: 111.84 MPH
All-wheel Drive
Pricing starting at $67,500 (Made for China Market).
Thunder Power EV Sport: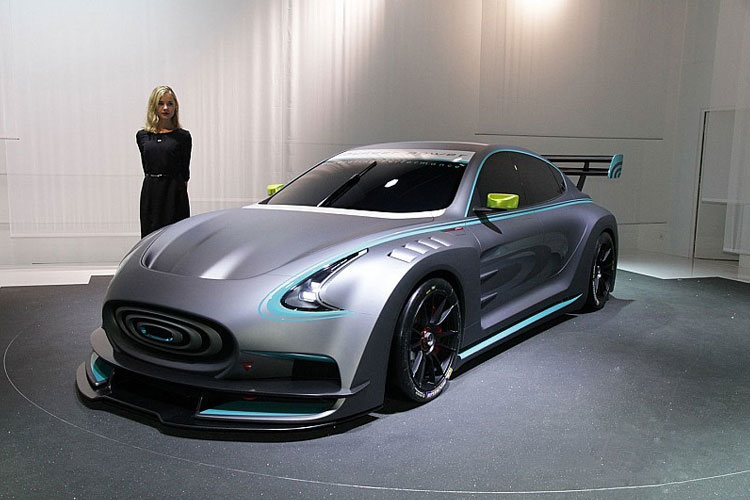 Thunder Power was created with the growing Asian market in mind, However, the company isn't SHY to Reveal their plans for the world expansion. their car looks more than attractive – tesla – Beating battery Capacity, over 400 Miles of range and serval motor options to choose from, Depending on your driving preferences. with moderate pricing, Thunder Power can become the best Value-For-Money electric car.
Designed and engineered in Europe
125KWH Battery capacity
A range of up to 400 MI (NEDC)
System Power options to 576 HP
Luxury Limited Edition model available
Available 4-wheel drive
0-60 MPH acceleration: 4 seconds
Affordable pricing compared to the closest competition.
Hyundai Kona Electric: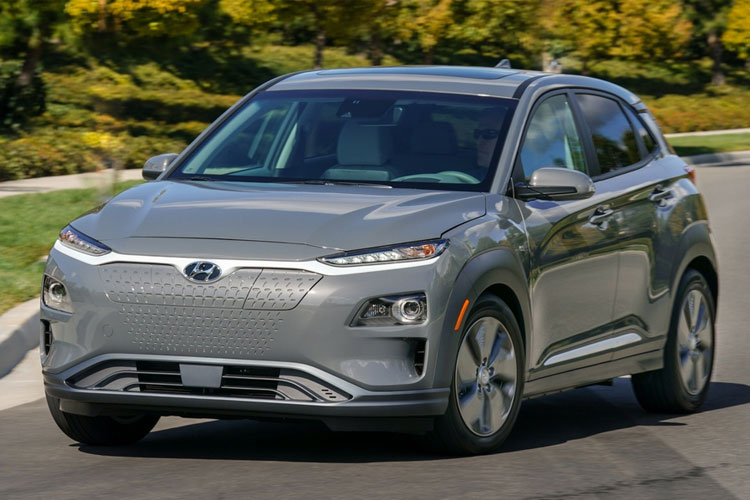 The vehicle clearly shows that the manufacturer keeps the pulse on recent changes on the car market and gives their customers the product they have been asking for. with a decent amount of power, Immediate torque that's responsible for the acceleration, and Battery pack that provides 290 Miles of driving range, This car is sure to become a best-seller.
Two options: Longer and Shorter-Range
64 KWH or 39 KWH Battery
Range: 290 or 186 Miles
Motor output: 200HP or 132HP
0-60MPH Accele-Ration time: 7.6 seconds
Torque: 395 NM
80% in only 54 Minutes @ 100KW charging
Regular car charging time: 6 HRS 10 min or 9 HRS 40 Min.
Jaguar I-Pace SUV: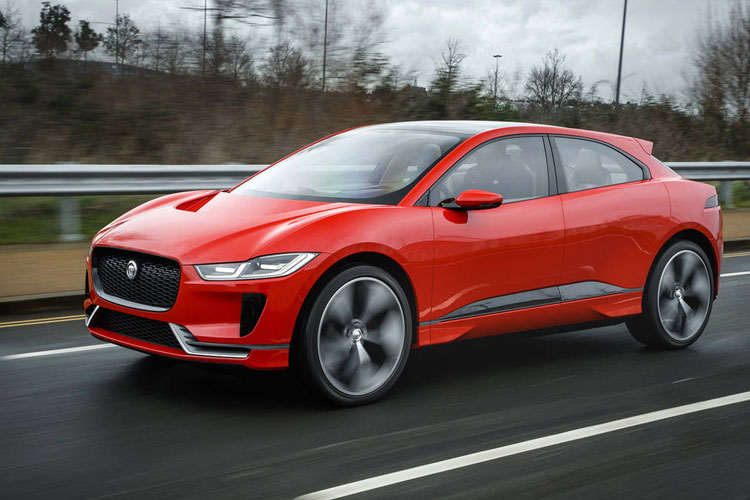 The first electric cars by Jaguar are to be shipped out of the Factories in 2018 with some impressive specifications, considering the size of this electric vehicle and decent room for 5 Passengers and Luggage. The I-pace will do at least 220 Miles on a single charge and show great Dynamic performance every second you are behind the steering wheel.
2 Electric Motor with 400 HP
90 KWH lithium ION Battery
5 Full seats
80% charge in 85 minutes
512LB-FT of instant torque
0-60 MPH in 4.5 SEC
Top speed: 124 MPH
50KW DC rapid charger
Gear cargo area of cubic feet
Front Luggage compartment: 2 Cubic Feet.
Nissan Leaf Hatchback: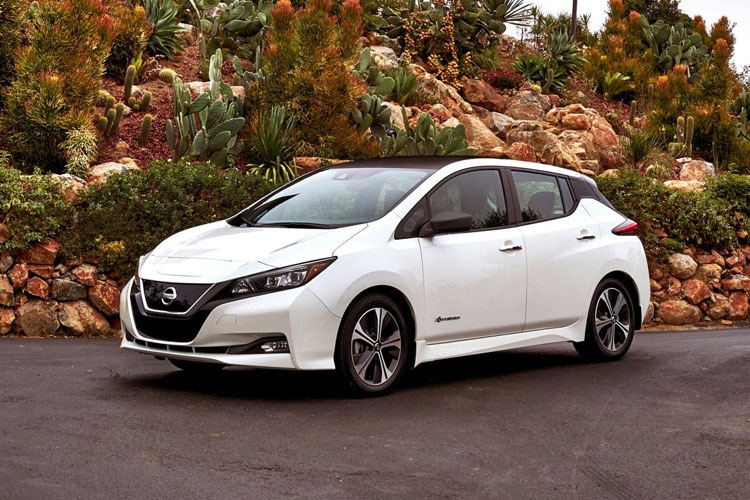 In its life-span Leaf has undergone several upgrades and its latest version seems to be luring some of the Gas car crowd over. Its practicality, Affordable price Tag, Especially if you take advantage available discounts, and the range of 151 Miles should get you at least a bit excited. Nissan believes that having fewer moving parts in the can deliver the perk of lowering maintenance bills in the long run.
147-HP (110kw) ac synchronous electric motor
E-Pedal
Automatic Temperature Control
Driving Range 151 Miles
Torque – 236 LB-FT
40 KWH Lithium ION Battery
6.6 kW Onboard Charger
Aerodynamic underbody panels and rear diffuser
Standard Automatic Emergency Braking
7″ Display
Tesla Model S P100D: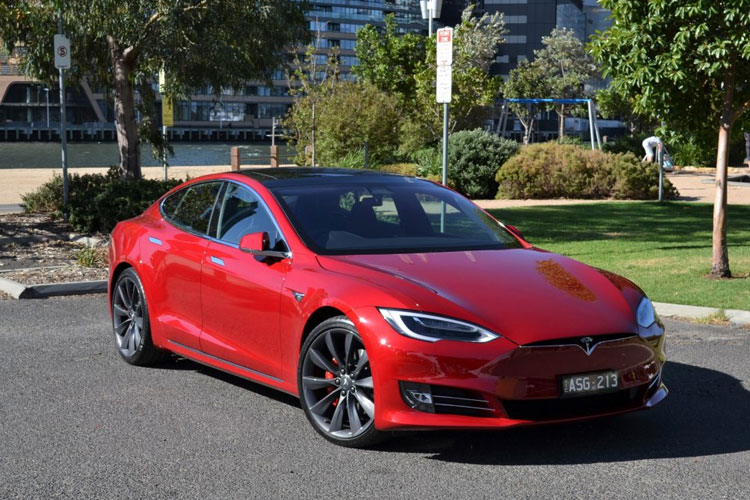 The undisputed electric vehicle leader in terms of driving range, Acceleration, safety and Application of autonomous technologies, the Tesla Model S is a treat to Own. The top of the line modification with dual motor all-wheel drive can provide the famous ludicrous acceleration, while still managing to go up to 315 Miles on a single Battery Charge.
Battery: 100 KWH
Acceleration: 2.5s 0-60 MPH
All-wheel drive
Seating: 5 Adults + Children
Wheels: 19 or 21
Weight: 4,941 LBS
Vargo: 30 CUFT
Driver Display + 17 Touchscreen
Supercharging: Free, Unlimited (with REF)
Warran-Ty: 4 Yrs, Basic Vehicle / 8 Yrs, Battery & Powertrain.
Lucid Air: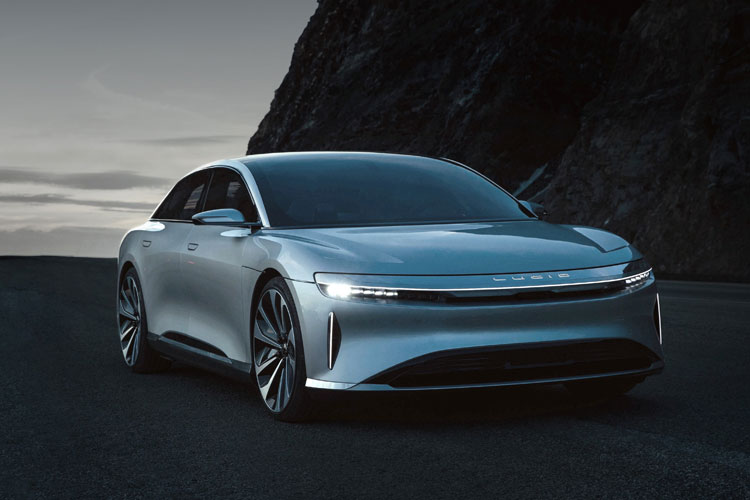 Lucid Air is the most exciting car in the world of all-electric transport that we've seen since Tesla P100D. With up to 400 Miles of driving range, Innovative Air springs, Active damper technology, and a low center of gravity that benefit overall driving experience and increased cabin space, compared to that a regular gasoline sedan, Lucid Air is the car we have all been dreaming about.
400 HP (rear-wheel drive)
240-400 Mile Range
Autonomous-Driving Hardware
Executive Rear Seats
LED Multi-lens Array Headlights
4 Screens, with interactive-Touch surfaces on 3
0-60 MPH: 2.5 SEC
Engineered For Top Safety
Twin-Motor (all-wheel drive)
Fully Active Suspension
Starting at $60,000.
2018 Chevrolet Bolt: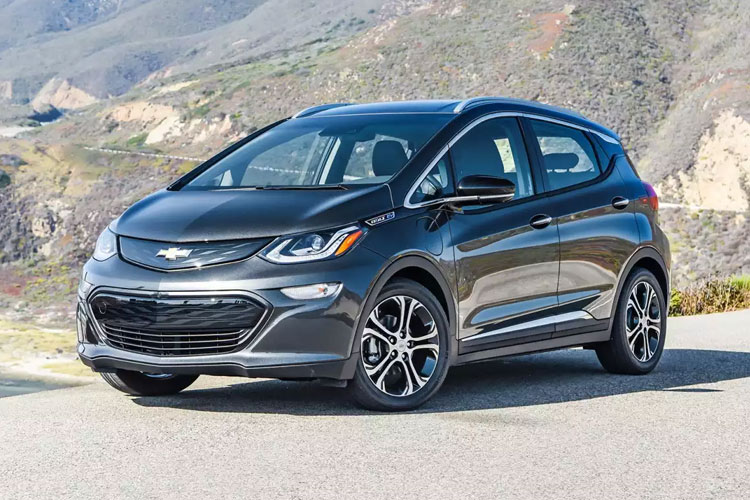 Desperately trying to achieve the title of the most affordable long-range electric car, Chevy Bolt electric offers up to 238 Miles of Range, Quick acceleration, decent autonomy and comfort Features for 5 Passengers in the cabin. The car's ultrasonic-, Radar- and camera-based system, As well as 10 Air Bags are there to prevent and protect you from Dangerous Road situations.
60 KWH lithium-ION Battery
DC Fast Charging Capabilities
7.2 KW High Voltage on Board Charger
10.2 Diagonal Color Touchscreen
25 Miles per hour of Charge with 240V/32 AMP Charging Unit
0-60 MPH: 6.5 Seconds; Regen on Demand; Electronic Precision Shift
Fast Charging: 90 Miles in just 30 min.