Make Money On An Auto Lease
With lower monthly payments and almost no strings attached, automotive leasing has made it easy for people to drive a new car every few years. As a result, leasing has become a common way for people to get a car. In fact, a recent lease market report by Edmunds.com has revealed that in the first half of 2016, 2.2 million cars were leased in the US alone. And this is the highest number ever recorded in the first half of any calendar year in history, says the report.
Bearing this in mind, I can safely say you won't be surprised to know that about one-third of today's new vehicles driven off a car dealer's lot are leased. Because in most cases, lessees just return the car when their contract expires. This doesn't mean that auto leasing always proves a bad deal for car enthusiasts.
There are ways to walk away with loads of cash at the end of your contract if you work your numbers meticulously and know the ins and outs of cutting the best deal. Even if it requires you to transfer a car lease through QuitAlease or another lease trading site. In brief, to increase your chances of pocketing some cash, you have to think ahead.
When we talk about making money on an auto lease, we are not talking about renting your vehicle through Getaround or driving for Uber. In fact, doing either of these things can abolish the value of your vehicle and also you may end up driving more miles than your annual lease limit.
Bear in mind, every lease has a figure that represents the estimated value of a vehicle at the end of the contract. It's called the residual value. If your vehicle worth more at the end of the lease, then you have a high probability of bagging some cash. But, you have to negotiate smartly with the dealer to crack a deal.
Here are five more tips that will improve your odds of making money at the end of your lease.
Consider All the Costs:
A high percentage of consumers usually focus on just three figures when they lease a vehicle, but if you don't want to clean out your savings and want to get some cash back at the end of the lease, there are other figures you should focus on. A lot of people only includes monthly installments in their calculations. Thus, they fail to make any money on the auto lease.
When you are leasing a car, consider the total cost of the vehicle. The experts' team at www.quitalease.com suggest you don't even have to show the dealer you are interested in leasing a vehicle until the sale price is set. Only then you'll be in a better position to discuss the amount due at the signing, monthly payments, length of lease and the residual value.
The residual value of leased cars is often determined as a percentage of the sales price. This means, the lower you can push this price, the lower residual value will be. Throughout the process, your main aim should be to get a residual that is less than the car's actual trade-in value at the time of lease expiry.
To get a good idea of what your target purchase price should be, use best price programs or read reports to find guaranteed savings at local dealers. Don't forget to specify the trim level and other options to get a clear-cut estimate of the price you should pay.
Pick the Right Model:
The residual value of the cars varies by models. So make sure to lease the right car in order to maximize your chances to walk away with some cash after your lease expires. Opt for models that are highly sought after in the used car market such as Ford F-150, Porsche 911, Jeep Wrangler, Honda Accord, or Toyota Corolla.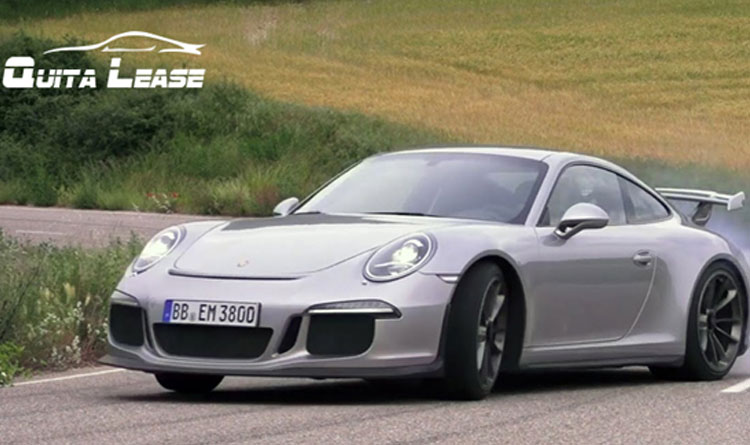 But how leasing the most sought-after cars will help you pocket some cash? A Higher-than-normal used-car value means that your vehicle worth more than the residual value. And it can result in a cash bonus for savvy users.
For instance, if you have leased a $20,000 vehicle for three years and its residual value is $10,000 at the end of the contract, but its trade-in value is $13,000, you would walk away with $3,000.
Keep it in Topnotch Condition:
Once you are able to find yourself a good auto lease deal, make sure to keep the car in topnotch condition. Though leasing firms and dealers allow for a certain amount of wear and tear during the lease tenure, its best to keep your vehicle in first class condition. Else, the trade-in value can affect the residual value of the vehicle and eventually you will have a very slim chance of walking away with some cash.
Taking care of your vehicle means you have to get it washed more than occasionally. The seats shouldn't get stained. Plus, there won't be any no door dings and wheel damages. You'll also need to ensure that you must hit every single recommended service interval, so any mechanical issues and recalls can be addressed. Also, keep all receipts that specify the service history of your vehicle.
Of course, keeping your vehicle in best condition won't guarantee that you will make some money at the end of the lease, but it will certainly improve your odds of getting the cash. However, if you won't take good care of your car not only you would end up bearing expensive excess wear and tear charges, but it'll negatively affect car's residual value.
Keep Those Miles Low:
Before you transfer a car lease, you must know that mileage on a leased car is a double-edged sword. The mileage cap will be clearly specified in your lease contract. If you breach the specified limit you have to pay extra for every mile you go over at the expiry of your agreement. It is worthy to mention here that these fees can be substantial.
So it would be best to stay well under the specified mileage cap. This will save you from penalties and also reward you in the form of higher trade-in value of the car. In brief, it's a far better option than going over mileage.
Those who are pondering they should get a lease with more miles allowed than they can ever use to increase their odds of being well under the mileage cap should know that these miles are priced into a lease and counted as part of the car's depreciation. So you will end up paying more and not less.
Instead, it would be best to get a good estimate of your yearly needs in order to obtain the best value on a lease.
Analyze How to Get a Good Deal Before the End of the Lease:
When your car lease is about to expire, start weighing your options. You can evaluate its trade-in value to figure out if you have any equity in excess of residual value. Leverage a tool to determine your car's worth. If the trade-in value is less than car's residual value, you will be better off returning it to the dealer.
Or, you can consider transferring the car lease by creating and listing your ad for free on QuitALease. Though swapping the lease won't allow you to make money on an auto lease, it will let you transfer a car lease to another person. Getting rid of the lease early will allow you to use the cash for the down payment of the new car you otherwise would have given away in lease installments.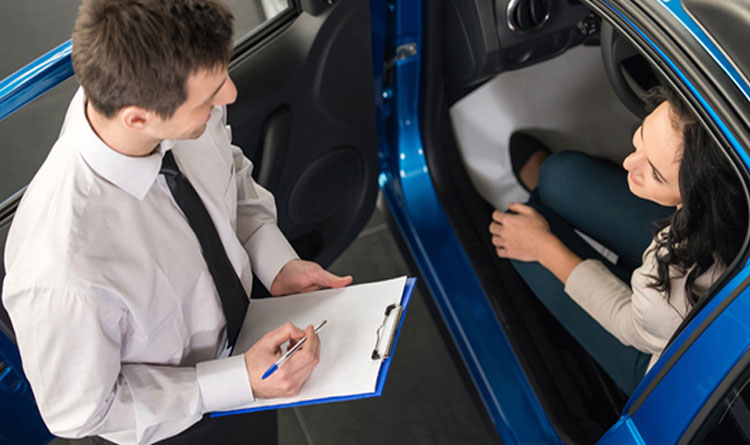 The option to transfer a car lease is an ideal solution for lessees, who know that the trade-in value of their vehicle is less than its residual, and want to save some cash to lease a new car. Using a lease swapping website will enable them to find a potential buyer in a matter of days as there are many out there who are interested in assuming the short-term lease. Why?
Well, some people are only looking for a short-term arrangement or simply want to evade the ones that are offered by new car dealers. Others are looking to avoid a large upfront down payment on a new lease and prefer to drive a new car every couple of years by simply paying low monthly installments.
This makes lease trading website a perfect platform as it matches folks who are looking to transfer a car lease and those who are willing to assume one. It's a cost-effective way to break your lease early and doesn't even require you to pay any upfront payments. More importantly, it will help you transfer a car lease without affecting your credit ratings.
That said, if your car's trade-in value is equal or greater than the residual value, it's time to visit multiple dealers in your vicinity to find out who is willing to pay your more the leased vehicle.