Pandem Widebody Ford F-150 Raptor Looks
When one talks about Rocket Bunny bodykits, cars such as the Toyota 86 are the first that come to mind. As such, a machine like the Ford F-150 Raptor might seem like an odd choice for such a widebody approach. Well, Tra Kyoto, the company behind the said kit, also makes the Pandem aero package and has now come up with such a bodykit for the Raptor.
The Japanese aftermarket producer has turned to its Facebook page to share a few images of the Pandem Ford F-150 Raptor bodykit with us. So far, we're only dealing with a set of renderings, which leave a few details out (for instance, the brake calipers of the vehicle seem to be missing).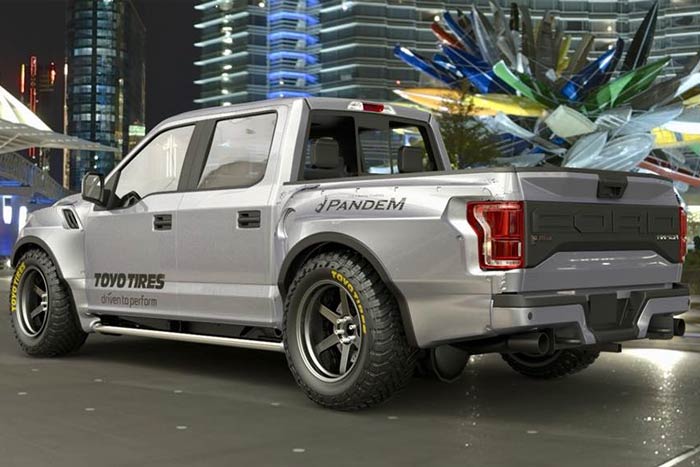 Nevertheless, we'll get to check out the wide Raptor soon, as the development is scheduled to make its debut at this year's edition of the Tokyo Auto Salon – the bed wielder will be displayed at the Tokyo Tires booth.
The riveted-on fenders, with their angular styling cues, seem to suit the Blue Oval machine rather well. Of course, such proposals will always split opinions, so you can expect a certain part of the Raptor fanbase to dismiss proposals such as the one we have here.
As for the wheels used by the machine, these feature a simple five-spoke design with a concave profile, with the rims packing uber-wide lips.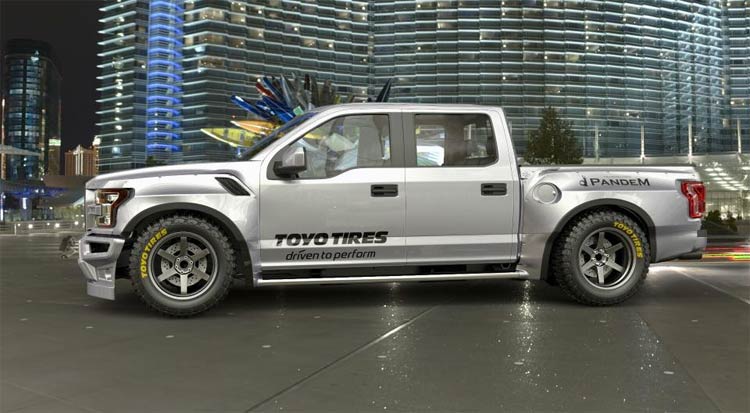 Given the sportscar-like ground clearance of the rendered Ford, we're expecting the machine to portray an air suspension-fitted model. As such, those who still wish to take their F-150 Raptors off the beaten path should be able to fulfill their terrain-taming dreams.
The 2018 edition of the Tokyo Auto Salon is scheduled to take place between January 12 and January 14, so it shouldn't take long until we get to meet the fat-bodied beast we're talking about in the flesh.