Selling Your Old Car in the UAE
There are many people who think about selling an old car in the UAE, however, they shy away from doing so because they don't know what they are supposed to do. They are often seen asking others, "Where can I sell my old car?" however, no one can guide the other properly because they are not sure themselves.
Selling an old car in the UAE is not easy, but it is not impossible as well. Yes, the car market of the UAE is very diverse and the car buyers are very savvy. This is because the UAE used car markets are filled with almost new used vehicles available at affordable rates. Since they have an easy access to almost new vehicles in the market, the market for old cars is very small and limited.
However, that does not mean that selling an old car is impossible in the UAE. Anyone can sell their old car in the UAE with a little effort and some hard work. All you need to do is know your market and know what you can do to sell your old car.
Before you can sell your car, old or new, there are a few things that you need to know and consider before you can actually continue with the selling process and sell your car at a reasonably good price. When it comes to selling an old car, the platform you choose to sell your car is very important and plays a vital role in the quick and effective sale of your vehicle.
Here is everything that you should know before you can sell your old car in the UAE at a good resale value.
Privately Selling an Old Car:
Selling an old car privately is very possible, all you have to do is find the right buyer and your process will be much easier as compared to others. However, finding the right buyer can take a long time (sometimes as long as months). Selling any car privately is often cited as one of the most common and popular ways of selling a car because it gives the seller the freedom to choose the buyer himself and not have to worry about paying an agent commission for helping in selling an old car.
If you are interested in selling your car privately then you can begin your buyer search by asking your family and friends so that they can spread the word around. Simply ask them if they want to purchase a car or if they know someone who would be interested in buying one. This is one of the best ways through which you can sell your car privately, however, this is not the only way!
You can also try to sell your car via any classified website. Classified websites are an easy way of selling a car online. Selling an old car is easy on classified websites, all you have to do is go to the website, make your account and post an ad for your car.
Highlight all the good qualities of your car and make sure that you add good descriptions along with some good pictures so that it can attract the right kind of buyer. You will then have to leave your number in the ad so that the interested buyers can contact you and set a time at which they can come and see your car.
However, there is one thing that the experts always warn the sellers about when they come to them asking, "Where can I sell my old car?" there are a few downsides of selling your car via classified websites and this is that you will have to leave your personal information in the ad.
Sometimes fraudsters can take your number from your ad and contact you by posing to be a potential buyer. They will then pose to be a buyer with the intention of stealing your car, robbing you or passing you a bad cheque to unlawfully take your car from you.
Since the classified website is only providing you with a platform to sell your car and nothing else, they take no responsibility for the sale of your car or that of your safety. So a lot of things fall on you and you don't have much to think about other than your own safety.
Sell Your Car to Car Buying Experts: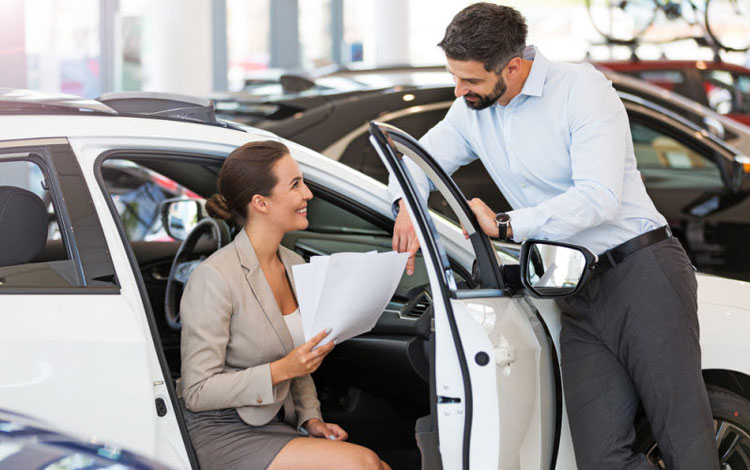 If you are thinking about selling an old car in the UAE with the very little hassle and at a good price then you can sell your car to any car buying expert. These are companies that will buy any car in any condition, as long as you want to sell it to them.
They will buy any car, regardless of its age, condition, and models or make which makes them one of the best places to sell any old car, especially the one that has lost its sparkle. All you have to do to sell your old car to these companies is go to their website and use their car value calculator to get an estimated price of the vehicle.
This car value calculator is free to use so you don't have to worry about spending money on an estimated value. To get the value, all you have to do is fill in some minor things like the make, model, year and the condition of the car along with some other vital information. Once you provide the information, you will be able to see the estimated price of the vehicle.
If you like that price and are interested in selling an old car to them then you can book an appointment with the company at a time and date when you are available. At the appointment, the car experts at their location will thoroughly examine your car and give you the final price by the company.
If you agree to the price then you can sell your car to them in just 30 minutes. Once agreed, you will have to sign at a few places so that the company can start the post-sale paperwork for you so that you don't have to do it. Their team of experts will handle all the post-sale paperwork, including insurance papers, bank lease papers and more.
Once the title has been transferred to the company's name, the company will transfer the agreed amount to your bank account via online transfer immediately. The best thing about selling an old car to such companies is that they have no obligations attached to their services. If at any time, you feel like you don't want to sell your car to them, then you can walk out of their location at any time you want.
Their free services have no obligations attached to them so you can sell your car to them even if you reject their offer at first.
Takeaways:
These are two of the most reliable ways of selling an old car in the UAE. If you are interested in selling your car to either of them then make sure that you research their methods properly and then many any decision. While classified websites and private selling have their own benefits they do lack in some areas, whereas the car buying experts give you guarantee of sale and ensure that you safely receive your money in one go and never in installments. They both have their perks and it is up to you to decide which one is better for you and which method is not. You need to weigh in your own needs and then see which one suits you best.