According to one study, Porsche is the most popular luxury car in the city of Los Angeles.
While Porsche cars may be the most popular there, you may be wondering what is the best one to get.
What is the most luxurious SUV on the market? What are the most reliable luxury SUVs in 2020? Read on to find out the best luxury SUVs here.
Mercedes Benz GLC-Class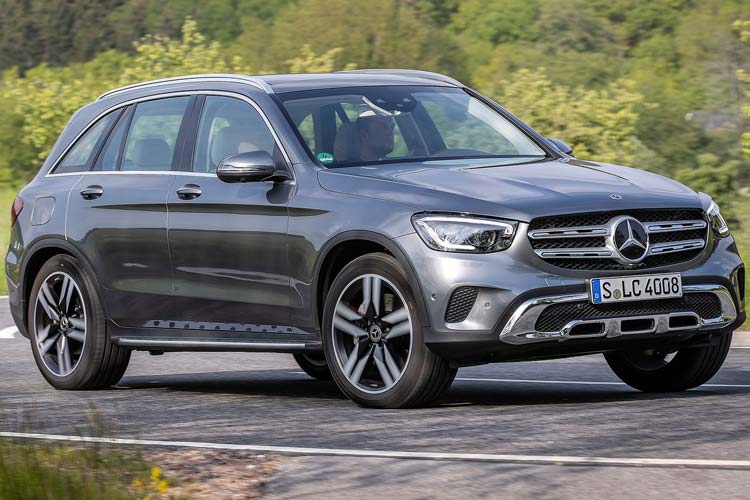 The Mercedes Benz GLC-Class is the best SUV that you could get for both comfort and style.
Mercedes Benz is a popular car because of how much attention they pay to the small details. The GLC has a beautifully made cabin, and it looks like it should cost twice as much as it does.
You'll be able to fit adults comfortably into any row in this car. If you have suitcases for a long weekend trip, you can also fit them comfortably as well.
While it can fit all of your passengers, you'll also enjoy driving the car. If you get the AMG version of the car, you'll have 469 horsepower at your steering wheel.
There is also a hybrid, fuel-efficient version of the car if you're interested in Electric cars.
Audi Q7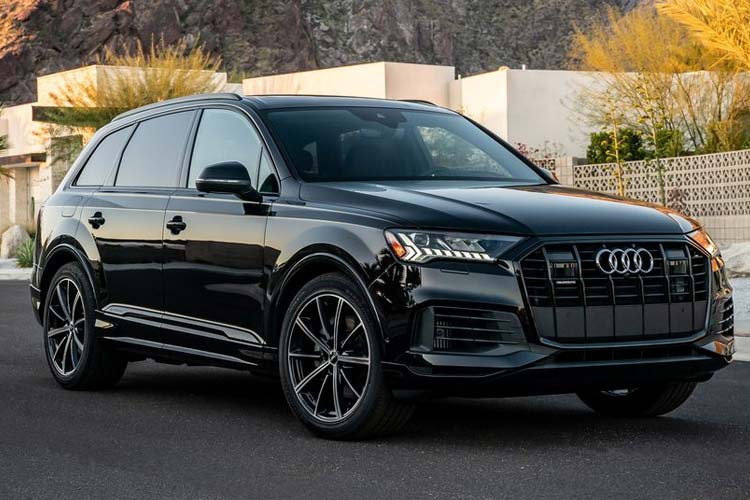 The 2020 Audi Q7 helps to set the standard for what a luxury SUV should be. The Q7 comes with the standard Audi all-wheel-drive which delivers a great performance whether you're on or off the road.
You can also get an option for a turbocharged TFSI V6 engine that will give you 335 horsepower.
With this car, you'll have some of the latest features in technology. It's also one of the safest cars, with traffic jam assist, pedestrian detection, and lane assist.
You'll also have fully automatic LED headlights to make sure that everyone can see you on the road.
As for the inside of the car, you'll have a great audio experience while enjoying the 23 speakers that are built into this car.
Range Rover Sport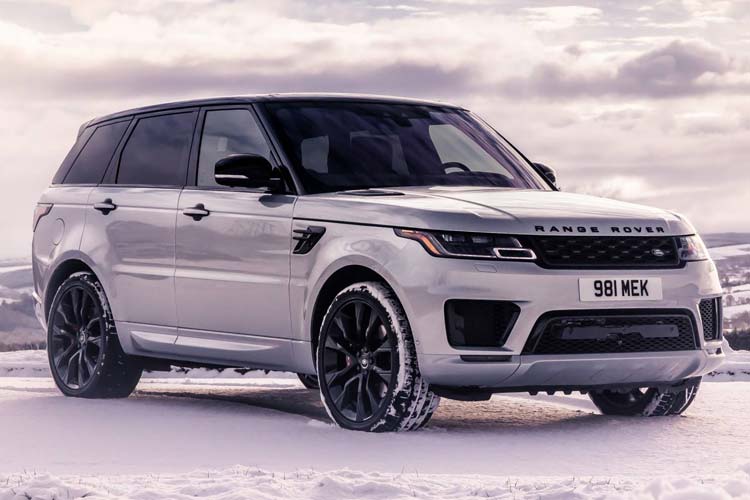 Over the years, the Range Rover has slowly started becoming a family car. However, with the Range Rover Sport, you'll be able to enjoy some luxury as well as a family-sized SUV.
This SUV is one of the most reliable and versatile that you can buy, and it definitely lives up to the luxury term. This one may not be as big as some of the other cars on this list, but it makes up for it with how talented it is.
You will be able to drive this easily offroad. When you're on-road, you'll have all kinds of handling options and updated safety features.
You'll also be able to enjoy a luxurious cabin with a dual-screen infotainment system.
Volvo XC90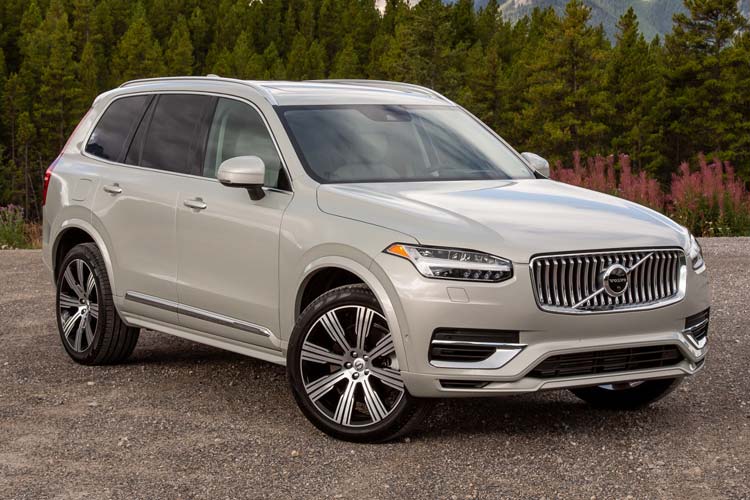 The Volvo XC90 can fit seven people comfortably.
There are all kinds of different options for engines when it comes to buying this car, even a plug-in hybrid if you want a more efficient option.
This mid-size SUV is mostly luxurious, but there are a few plastic pieces in place. However, you may not even notice these. The engine refinement and reliability make up for any of the shortcomings with it.
Buick Encore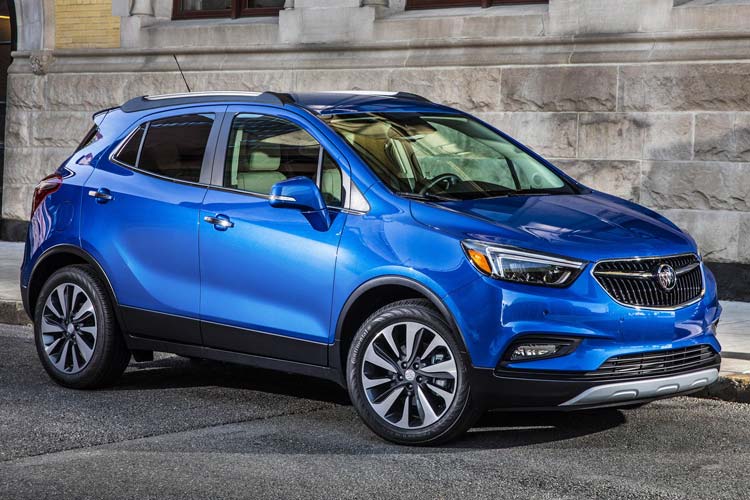 The 2020 Buick Encore can fit all of your passengers, but you probably won't have a lot of space to fit all of your cargo. In the back row, a few adults may have to get comfortable with each other, but it's still a great car nonetheless.
This car is offered in many different trim levels to fit your budget and luxury preferences. You can get it in a 1SV, Preferred, Sport Touring, or Essence.
Regardless, all of them come with a turbocharged 1.4-liter four-cylinder engine, giving you 138 horsepower.
You'll also have front-wheel drive and six-speed automatic transmissions.
In addition to all of this, the interior cabin will make you feel like you are traveling in a truly luxurious car.
Range Rover Velar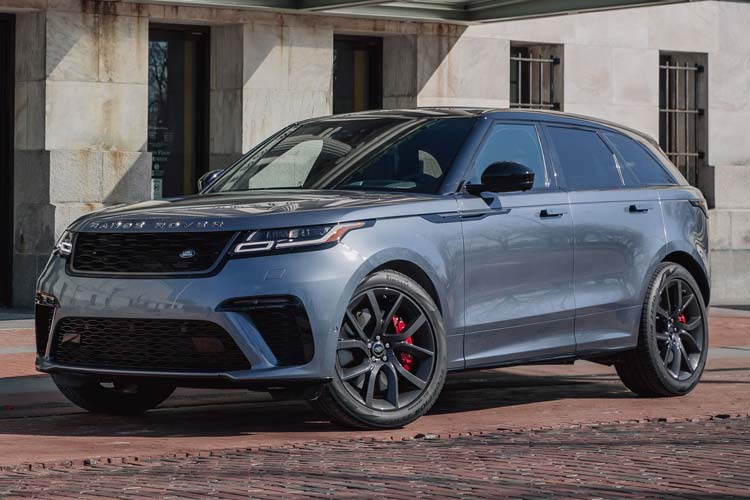 The Range Rover Velar is the best road-based SUV that Land Rovers can offer.
This looks like it was taken straight out of someone's dream concept car, and the interior is rich both with the material and the technology. One of the reasons for this is because this company used Jaguar as a partner.
When you're driving it on the road, it's fun to drive and provides a smooth ride.
The prices on this car can start fairly low, but you can customize it and add other options onto it to make it as luxurious as you want.
If you get the most basic package with this car, it may be nothing special. However, if you have the best package, it can be one of the most luxurious cars on the market.
Porsche Macan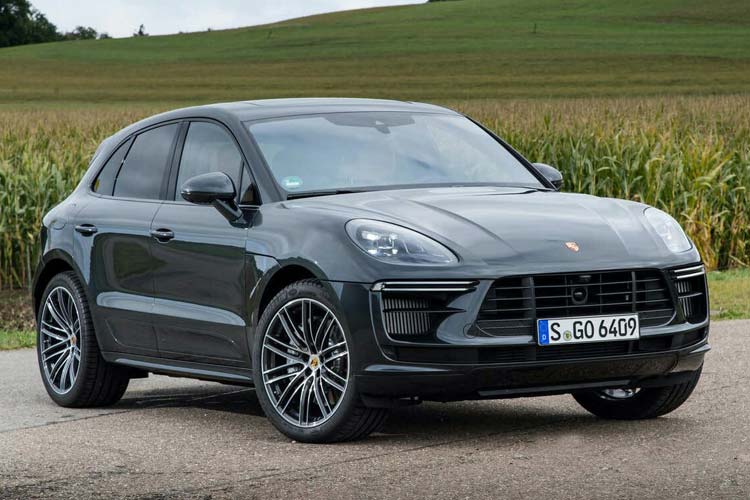 Lastly, the Porsche Macan is one of the best crossovers in the luxury car world.
The back seat is cozy and offers a small cargo hold. The Porsche Macan has a sport suspension that will help make it the best vehicle to handle. You can even do this on the low-grip all-season tires that you have.
There are many different fuel-efficient engines that you can choose as well.
The cabin may not be the biggest, but it is made with the highest quality materials that will make all of your friends jealous.
Discover More of the Best Luxury SUVs on the Market Today!
These are some of the best luxury SUVs on the market that you can buy to drive in style!
Which one is your favorite? Contact your local dealers today, do some research, and decide what luxury SUV you will end up buying next!
If you enjoyed this article, make sure that you explore our website to find more just like this one!